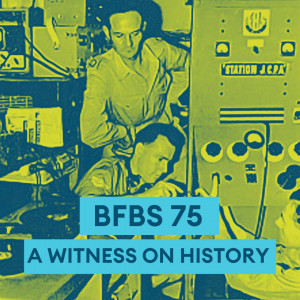 BFBS 75: A Witness on History
20/12/2019
Listen to the changes within BFBS over it's 75+ year history.
Mike Howarth explains how the radio station for the British armed forces began in Algeria during the Second World War and continued to broadcast to far-flung service personnel and their families through peacetime and further conflict.
BFBS has been by the side of those who serve our country, maintaining their link with home, wherever they are in the world, for more than 75 years.
Hear the stories of the radio presenters who provided a much-needed boost to moral by playing the hits in troubled times and dangerous places.