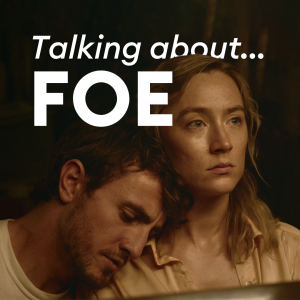 Talking about Foe
16/10/2023
BFBS Radio bring you interviews and chats with some of the big names from the movie industry.
Based on the best-selling novel, Foe is a science fiction psychological thriller that looks at what the future of AI could possibly bring us.
Now the movie has been turned into a movie, Natasha Reneaux chats with author Ian Reid to find out why he wanted to tell this story!