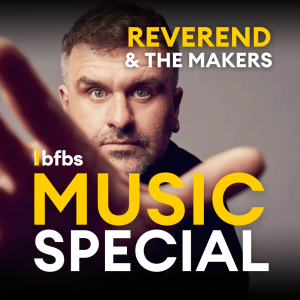 Reverend and the Makers Music Special
27/05/2023
Listen again to some of the fantastic music specials recorded exclusively for BFBS by great musicians.
Danni G meets with Jon McClure AKA "Rev" - the frontman from the band 'Reverend and the Makers'. He's a lad from Sheffield who loves music, beer, making mistakes and singing about them.
In this exclusive music special he talks about new music, stories from the road, what it means to be human and much more!