Forces Sport: The State of Play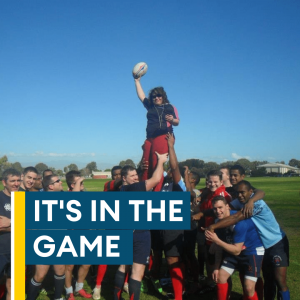 Stories from the world of sport.
Competitive sport in the armed forces came to halt in March 2020 due to the COVID 19 pandemic.
So, when will we see it return?
Jon Knighton hosts a virtual round-table discussion with those in charge of sport in the forces. In this podcast you'll hear from SO1 Navy Sport, Commander Steve Shaw, the Army Sport Control Board's Chief of Staff, Colonel Paul Leighton, Deputy Director of RAF Sport Rich Fogden and Secretary of the UK Armed Forces Sports Board Colonel Bede Grossmith.
They talk about the impact of coronavirus on forces competitors and their plans for the way forward.
Subscribe & listen
More episodes
I Am Unconquered
Hear from the veteran whose four-year-old daughter saved her life and a triple amputee who falls in love with his nurse. 
'I Am Unconquered' is a collection of intimate tales about the difficulties some veterans face and the transformative power of sport.
I Am Invictus
The sequel to the award winning 'I Am Unconquered', follows three competitors and examines their heroic acts and everyday struggles.  
Told in their own words, these intimate tales are an inspirational look at the transformative power of sport.
World Cup 1966: 50 Years Of Hurt
Gary Cahill, Emile Heskey and Sir Geoff Hurst chat to BFBS in this 30-minute World Cup 1966 special. On a hot July afternoon in 1966, England lifted the World Cup in Wembley Stadium in front of 97,000 people.
The stadium was filled with cheering and excitement making football fans all over the country feel the love for the beautiful game.
This Forces Radio BFBS documentary by Jason Webster features interviews with Gary Cahill, Emile Heskey, hat-trick hero Sir Geoff Hurst and even a private tour around Wembley Stadium.