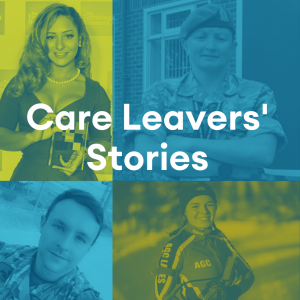 1. Corporal Eden Carr
18/05/2021
What's it like to join the forces after leaving care?
Corporal Eden Carr is passionate about improving forces life for those who have left care.
Eden joined the army at 19 after a childhood spent in foster homes. Once in uniform, she realised that her family background was very different to the other recruits and she needed some support.
Listen as Eden explains how she raised the issue with the Army Welfare Service and helped set-up the care leavers task group which led to the MOD signing the Care Leavers Covenant.
This series is presented by Lucy Coward and made by BFBS for the MOD