Children of Belsen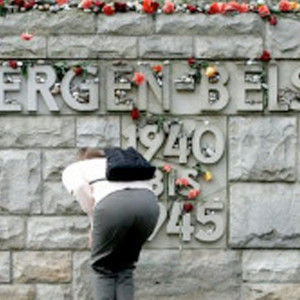 Misty McCready presents this unique documentary recalling the memories of young inmates at the Bergen-Belsen concentration camp during the Second World War.
The programme includes interviews with survivors of the camp, poignant archive audio, and first-hand accounts written in 1945.
You'll hear interviews with survivors Rudi Oppenheimer and Miryam Sommerfeld. Bernard Levy, a British soldier who arrived approximately one week after the liberation, also shares his story.
BBC archive audio featuring Richard Dimbleby, the first reporter into Belsen post-liberation, and Harold-Osmond le Druillenec, the only British National found in the camp, set the documentary in raw historical context.
This programme was made to mark the 70th anniversary of the camp's liberation in 1945.
Produced by Dave Roberts and Misty McCready, 'Children of Belsen' won two trophies at the 2016 New York Festivals Radio Awards and was a winner at the 2015 AIBs (Association for International Broadcasting).
Subscribe & listen