Commander Field Army On Track with BFBS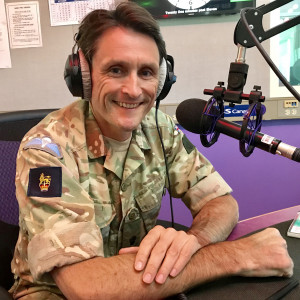 Lieutenant General Jones joined the Army despite his long-held ambition of becoming a top-level rugby player. In fact, his best friend at school bet him £10 that he would never sign-up!
His early Army years were spent in the Falkland Islands, Cyprus and on artic warfare training in Norway.
Here he talks about his challenging job, his family and his love of sport, while sharing his favourite music.
Tracks from The Specials, Tom Jones, The Killers and Billy Joel make it on to his playlist. Some of the songs remind him of his tours in Iraq and Afghanistan.
Lt General Ivan Jones spoke to Frank McCarthy at BFBS Canada.
Subscribe & listen