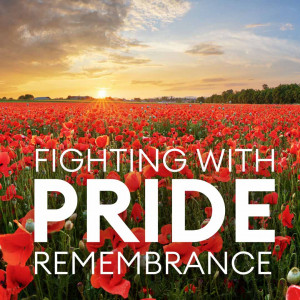 Fighting with Pride: Remembrance
05/11/2021
What happened when three men told the truth...
Ken, Kevin and Martin are armed forces veterans.
They were discharged from the military without their fellow servicemen knowing the reasons behind their dismissal.
This Remembrance Sunday, for the first time, they've been invited to march past the Cenotaph.
Olly Mann has spoken to them about their double lives, and what happened when they men told the truth.
Until 12th January, 2000, it was illegal for gay, lesbian and bisexual people to serve in the British Armed Forces.
If they were outed, they could lose their medals, their pensions and their jobs, and sometimes serve a prison sentence. The British Government finally apologised for the policy in 2020.
Written and produced by Olly Mann and Matt Hill with thanks to Fighting with Pride, the LGBT+ military charity. fightingwithpride.org.uk
This audio was originally published as part of Olly's podcast series The Modern Mann.
0