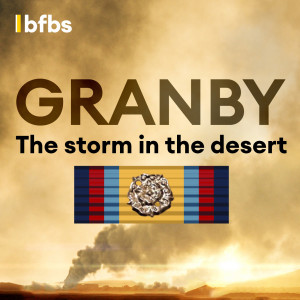 Introducing Granby: The Storm in the Desert
04/05/2021
The story of the 1991 Gulf War told by those who were there
How dangerous was it to fly a tornado in the skies above Kuwait?
What goes through your mind as you put a gas mask on in the desert?
How did it feel to be under permanent threat of a Scud missile attack?
Listen as the decision makers, military commanders and ordinary soldiers, sailors and airmen all reflect on their roles in the 1991 Gulf War, 30 years on.
Coming soon. Subscribe now and never miss an episode of this original podcast series from BFBS.