Inside The Glasshouse: Shattering the myths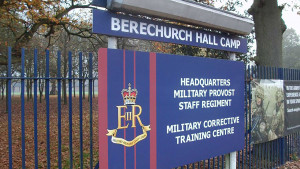 The MCTC provides training for those servicemen and women sentenced to a period of detention.
Much myth, rumour and speculation exist about the centre and what happens within its confines. BFBS presenter Liz Mullen was allowed inside to record this programme.
"We are told that the MCTC is not a prison, but if not, what is it?" asks Liz.
"Many of us have fixed ideas about what life is like behind the wire. But having the chance meet staff and offenders was a real eye-opener. I think people will be in for a few surprises."
Liz explores the differences between 'A Company', for those due to return to service, and 'D Company', for offenders facing discharge and life on Civvy Street, and discovers how soldiers, sailors and airmen are retrained and prepared for life after release.
Subscribe & listen