Life After Service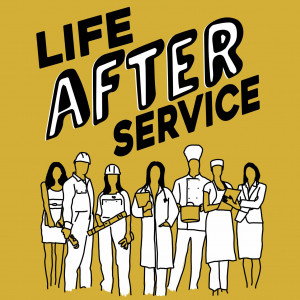 Inspirational stories about life on Civvy Street.
Promoting positive stories about the achievements of former servicemen and women. Veterans do some pretty remarkable things in civilian life and here you can listen to just a few of them.
'Life After Service' is our campaign to tell some of the many fantastic stories of what ex-servicemen and women go on to achieve with their lives and careers after leaving the armed forces.
Media reports of veteran unemployment and mental health issues are only a very small part of a much more positive and bigger story—as you will discover in this podcast.
Subscribe & listen