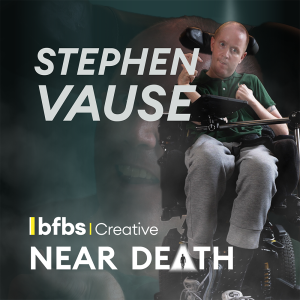 I Never Gave Up
29/11/2023
Unforgettable stories of the ultimate survival
Stephen Vause was only 19 when he was deployed to Iraq as an infantryman.
During fierce fighting around Basra in 2007, he suffered a very serious head injury from a mortar blast.
Stephen was picked up by an RAF helicopter crew and fought for his life while the aircraft itself came under fire.
With thanks to Stephen Vause and Royal Star & Garter
Produced by Joe Cowen and Josella Waldron
Sound design by Sean Harper
Original Music by Will Farmer
Executive Producer Alex Griffiths
To hear the full story of Stephen's rescue listen here:
https://radio.bfbs.com/radioplayer/podcast/e4095194-3672-5223-80ef-2ded8338895f
If you've been affected by Stephen's story you can find information about support here: