Rock & Pop in the Forces Part 5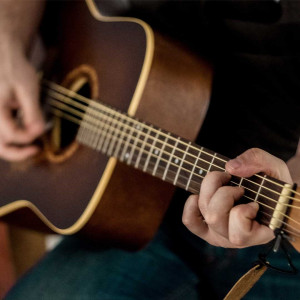 BFBS Radio Entertainment brings you pre-recorded entertainment programs for the British Forces
Part 5 - Club Beirut
Club Beirut frontman Craig McInnes used his downtime in the RAF to create music that caught the attention of an American music company.
Subscribe & listen
More episodes
Rock & Pop in the Forces Part 4
Part 4 - Pilgrim's Dream
Former Royal Marines Commando Rob Ouseley is starting to make an impact on the music scene with a series of fine tracks as Pilgrim's Dream.
Rock & Pop in the Forces Part 3
Part 3 - Grace Roberts and Catriona Aitchison
17-year-old Sea Cadets Grace and Catriona from Fife have become much in demand at events after retired Royal Navy Captain and former Sea Cadets Area Officer Peter Adams spotted their potential.
Rock & Pop in the Forces Part 2
Part 2 - Rhys Jenkins
Royal Artillery Reservist Rhys Jenkins, previously a Regular with the Royal Military Police leads a double life as a rock n roll rebel!
Rock & Pop in the Forces
Jim Gellatly at BFBS in Scotland has been speaking to musicians with strong forces connections, including veterans, cadets and serving personal.
Part 1 - Patrick Farrell
His day job is with the RAF, but Paddy Farrell is making a name for himself as a singer-songwriter as well as helping revive the music club at RAF Lossiemouth.