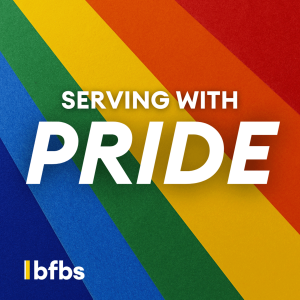 Wing Commander Mark Abrahams
30/06/2023
This Pride, BFBS is celebrating how far our Armed Forces have come from accepting, to welcoming, to championing their LGBTQ+ service personnel. Adam Powney has been finding out more!
Wing Commander Mark Abrahams joined the Air Force in 1990 and spent 10 years flying on Chinooks before the ban on LGBT service personnel was lifted.
In the years since, he's been at the centre of the resulting cultural change whilst working in policy at the Ministry of Defence.
Adam Powney has been talking to him for our new podcast series "Serving with Pride".