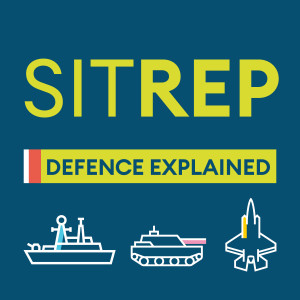 Putin's poodle?
01/06/2023
Award winning Sitrep brings you discussion and analysis on defence, foreign policy and the stories affecting the British Forces.
Presented by Kate Gerbeau, with expert analysis from Professor Michael Clarke.
9 years ago Ukraine's northern neighbour, Belarus, vocally opposed Russia's annexation of Crimea and was staunchly a non-nuclear state.
Now it's host to Russian troops, and is just taking delivery of Russian tactical nuclear weapons. We explain the U-turn, and ask if it's the start of a new 'Soviet Union lite'?
NATO's looking for a new leader, and the UK's Defence Secretary is seen as one of several potential frontrunners. A former NATO insider explains how the whole process is a bit like appointing a new Pope. And we hear from Estonia – where British troops lead NATO deterrence – about the Baltic state's latest threat assessment