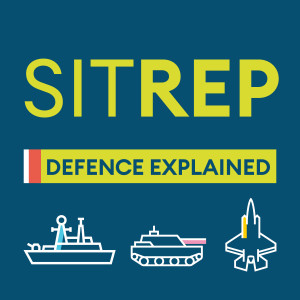 Ukraine breaches Russian defences, but is it a breakthrough?
28/09/2023
Award winning Sitrep brings you discussion and analysis on defence, foreign policy and the stories affecting the British Forces.
Presented by Kate Gerbeau, with expert analysis from Professor Michael Clarke.
Ukraine has punched a new hole through Russia's minefields, ditches, and 'dragons teeth' in Western Zaporizhzhia, but is it enough to start taking back big swathes of land?
Professor Michael Clarke explains why this is halfway to being a turning point, and Forces News reporter Simon Newton explains what obstacles are still in the way of Ukraine's tanks.
British Army Veteran Shaun Pinner made headlines around the world when he was captured in Ukraine and sentenced to death by Russia. He tells us why he was never a 'war tourist', how decades-old training helped him survive, and about the moment he met his unlikely saviour.
Three veterans of Britain's nuclear test programme, now entitled to a new medal, share their experiences of being guinea-pigs for the UK's race to become an atomic power.