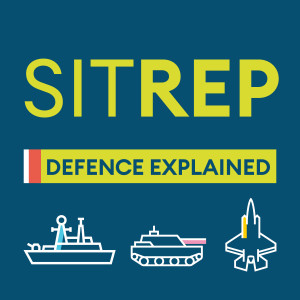 'Iraq was our Vietnam in many ways'
23/03/2023
Award winning Sitrep brings you discussion and analysis on defence, foreign policy and the stories affecting the British Forces.
Presented by Kate Gerbeau, with expert analysis from Professor Michael Clarke.
Exactly 20 years ago more than 40,000 British troops were deployed on Operation Telic, to invade Iraq in search of weapons of mass destruction which did not exist.
The legacy of that invasion is complicated, and Sitrep explains how it's shaped the British Armed Forces of today.
General Lord Dannatt, former Chief of General Staff, tells us how it made us more risk-averse, but developed leadership skills that remain in today's servicemen and women.
Plus decorated bomb disposal operator Chris Hunter tells us why he's now living in the country where he was shot, and is still working to make it a safer place.