Somewhere Beyond the Sea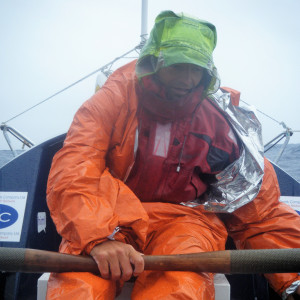 Former Royal Marine Mick Dawson has rowed more than 20 thousand miles across the Atlantic and Pacific oceans.
In 2009 he and fellow rower Chris Martin earned a place in the Guinness Book of Records for completing their seven thousand mile voyage across the Pacific in record-breaking time.
Here he tells Amy Casey about his experiences including coming face to face with killer whales, near misses with container ships and what it's like to find yourself in the eye of a hurricane.
Listen as Mick introduces the tracks that have got him through long periods of isolation at sea.
Subscribe & listen