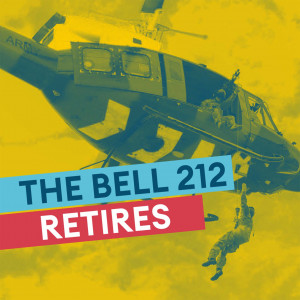 Looking back at the Bell 212
14/11/2022
Listen to inspirational and historical stories from the military world.
With the retirement of the Bell 212, BFBS looks back at memorable moments from the people who have worked with her and as part of the Army Air Corps detachment in Brunei.
With 28 years of flying across Southeast Asia, 36,000 plus flying hours, and over 2,000 lives saved in Brunei alone thanks to this helicopter, it really is the end of an era.