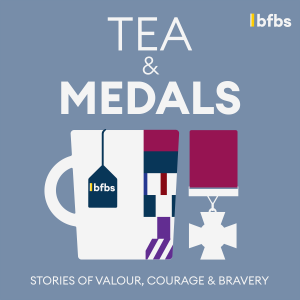 More Tea: Funeral of Queen Elizabeth II
29/09/2022
Stories of Valour, Courage and Bravery.
Former British soldier Darren Coventry talks to men and women who've received the UK's highest military honours. Hear the real stories behind acts of bravery from the medal recipients and those who were there.
In a More Tea special Darren Coventry and Jess Bracey speak to medal expert Mark Smith about the medals on show at the funeral of Her Majesty the Queen on Monday 19th September.
We also talk about whether the Queen's pallbearers are likely to receive a medal and look ahead to the Coronation of King Charles III.