The Overtones Christmas party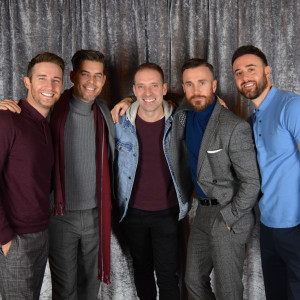 After headlining at world-renowned venues like The London Palladium and The Royal Albert Hall, The Overtones have built a name for themselves as one of the UK's most prolific live acts.
From performing at the Queen's Diamond Jubilee at Buckingham Palace to singing at the Brandenburg Gate in Berlin in front of one million people, The Overtones have entertained at some of the biggest events on the planet.
This show was recorded in December 2019, the end of a huge year for the band with the arrival of BFBS' very own Jay James, the release of a new Christmas EP and a Christmas tour.
Here they talk to Mike Howarth.
Subscribe & listen