Ward Thomas Christmas special with Ernie Rowe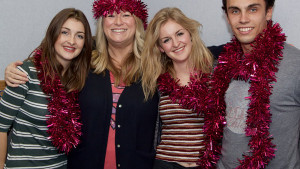 Ward Thomas talk about everything from their very first brush with country music, through to their Mum's camels. Yup, we're not kidding!
Originally broadcast in 2015, Ernie Rowe hears about Catherine and Lizzy's perfect kind of Christmas, and the girls perform hits from their first album, along with their guitarist, Dan.
Subscribe & listen