What does the Battle of Waterloo mean to you?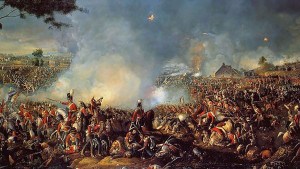 Mikaela Roche asks today's servicemen and women why the British Army's famous 1815 victory is still important to them in the 21st century.
This vibrant documentary commemorates the bicentenary of the battle. From the off, you'll be catapulted into a battlefield soundscape at the 2015 re-enactments in Belgium.
Mikaela enlists a historian to relay the events of 18 June 1815, while the words of serving soldiers, whose regimental forebears fought there, weave through the narrativ
Subscribe & listen