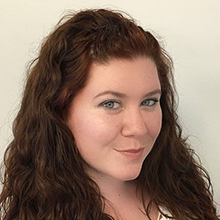 Be excellent to each other, and... party on dudes! I am glad this isn't a tweet with minimal characters because this could take a while.
Danni G is my stage name, because Daniella Helena Griffiths is a bit of a mouthful.
I am an acoustic singer songwriter and performer. My first gig was when I was 14 years old, and once... I supported Reef!!
Before BFBS, I had spent the last 7 years presenting on community and commercial radio stations in the Midlands while also helping my mom and dad to run the family business. I am a music tutor and recording engineer.
I love learning languages and I am planning to learn at least the basics wherever I go whilst travelling the world with the forces.
I am terrible at pub quizzes, I only go for the beer. And btw... I am a Wolves supporter!
Get in Touch