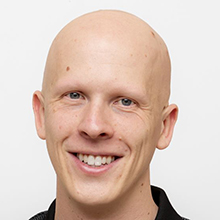 Greg started his obsession with radio at 13 from his bedroom. Broadcasting on internet radio where there are no rules and even fewer listeners.
He then went to the University of Gloucestershire to learn some of the rules and how to drink.
Following that, Greg worked on local radio in Milton Keynes, presenting the Drive show as well as covering the sport. Involving press coverage of Tottenham, Brazil and… MK Dons.
The only thing Greg's enjoyed longer than radio is gaming, although now he's of the age where children are far better than him so he sticks to single player.
As well as loads of boring knowledge about MK Dons, as an ex-barista, Greg knows loads of boring things about coffee but he promises to talk about neither on air.
Get in Touch