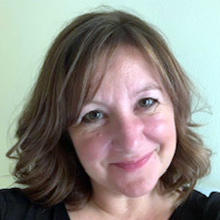 Nicky started broadcasting as a volunteer presenter at Forces Radio, BFBS in Cyprus. She grew curious after working in the record library on the station and fancied having a go at pressing the buttons and getting behind the mic!
On return to the UK, Nicky worked at 2 Ten FM in Reading and later for BBC Southern Counties Radio as the Traffic and Travel Presenter. Nicky came back to work for Forces Radio BFBS for the next 20 years, presenting from The Falklands, Germany, Gibraltar, The Balkans, and Afghanistan.
After all those years, she finally left full-time with the company to follow her husband and family and move overseas for an unmissable opportunity. However, Nicky can't keep away from her passion for the Forces and Radio, and now covers freelance shows when required.
Away from the radio, Nicky loves the theatre, golf, tennis, and walking - not at the same time!
Get in Touch