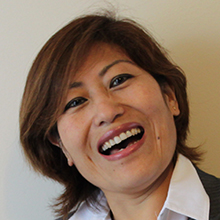 Rupa joined BFBS Hongkong in 1994, when her husband was serving in 1st Royal Gurkha Riffles.
She has presented and produced various programmes. She entertains listeners by her radio shows. She is responsible for collecting forecasts of events from all Brigade of Gurkhas Regiments and Units. She currently runs weekend breakfast show.
Rupa loves to be in the radio all the time. She likes to go for field reporting most of the time. She feels empowered when she is in her radio shows. She loves to learn new skills and use them for her work as per required. She likes to dance and sing, travel and eat. A generous slice of cake is all it takes to get a favour from her! She is easy going and takes life as it comes. She has spent most of her life in radio and wants to continue.
She has a family of four and lives in Kent.
Get in Touch