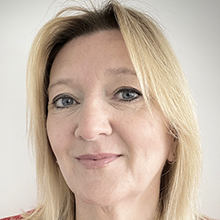 After years of being told she had the perfect 'face for radio', Vicki acted on it and got involved in University Radio – she was at Primary school at the time so it was seen as a bold move.
After a number of gigs at other radio stations and years of climbing the ladder (in her other job as a window cleaner) Vicki found herself at BFBS – and has stayed put.
She's interviewed a whole host of people from Generals to the general public, politicians to pop stars and actors to athletes.
Get in Touch